No Wi-fi
No fees
No hassles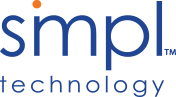 The gift of music, simplified.
Simply lift lever to play music
Plug-in. No Wi-fi.
MP3 sound quality with quality wooden enclosure

Unintimidating retro, familiar look recognizable for playing music
Simple Music Player enables seniors, even with very significant cognitive decline, to listen to music from their formative years to engage their minds. Familiar music is widely recognized by healthcare professionals to improve cognizance (knowledge and awareness), lucidity (clarity of expression) and promote independent living and therefore improved quality of life. Problem…solved.