No Wi-fi
No fees
No hassles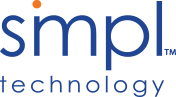 Stay on task with 25 Personalized Voice Reminders

No new learning required- user hears message, accomplish tasks and turn alarm off
Plug-in. No Wi-fi.

Hear a loved one's voice improves medication compliance

Unintimidating, familiar look LED clock with large easy-read digits
smpl Reminder Rosie alarm clock is a hands-free, voice activated memory aid and daily organizer. Helps seniors to stay on task with personalized medication reminders, doctor appointments, mealtimes, favorite activities, personal tasks, birthdays and more – in a loved one's voice for improved compliance. Problem…solved.