say hello to your personal
voice reminder assistant
Rosie tells your loved ones what to do so you don't have to.
With up to
25
personalized voice reminders.
Proven to deliver the most sustained medication or task adherrence.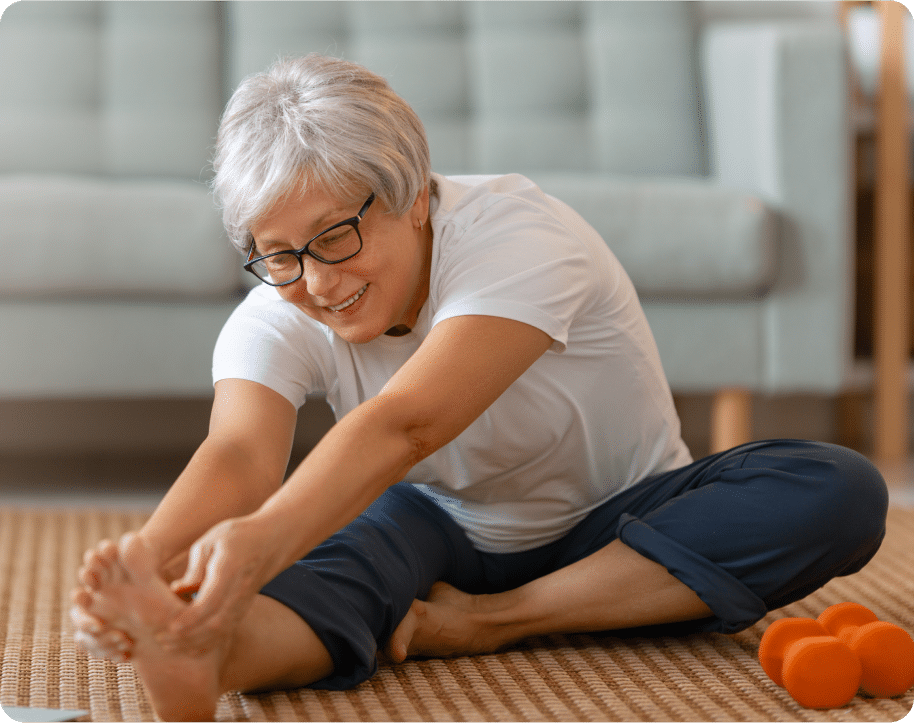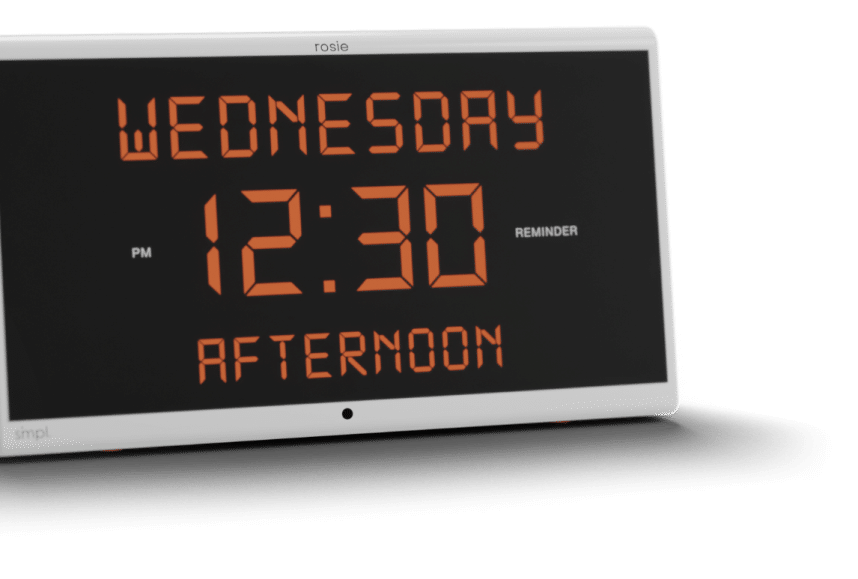 Rosie assists independant-living seniors, one voice reminder at a time.
With nothing new to learn,
using Rosie is
Use this phrase to wake up Rosie and say commands Rosie understands.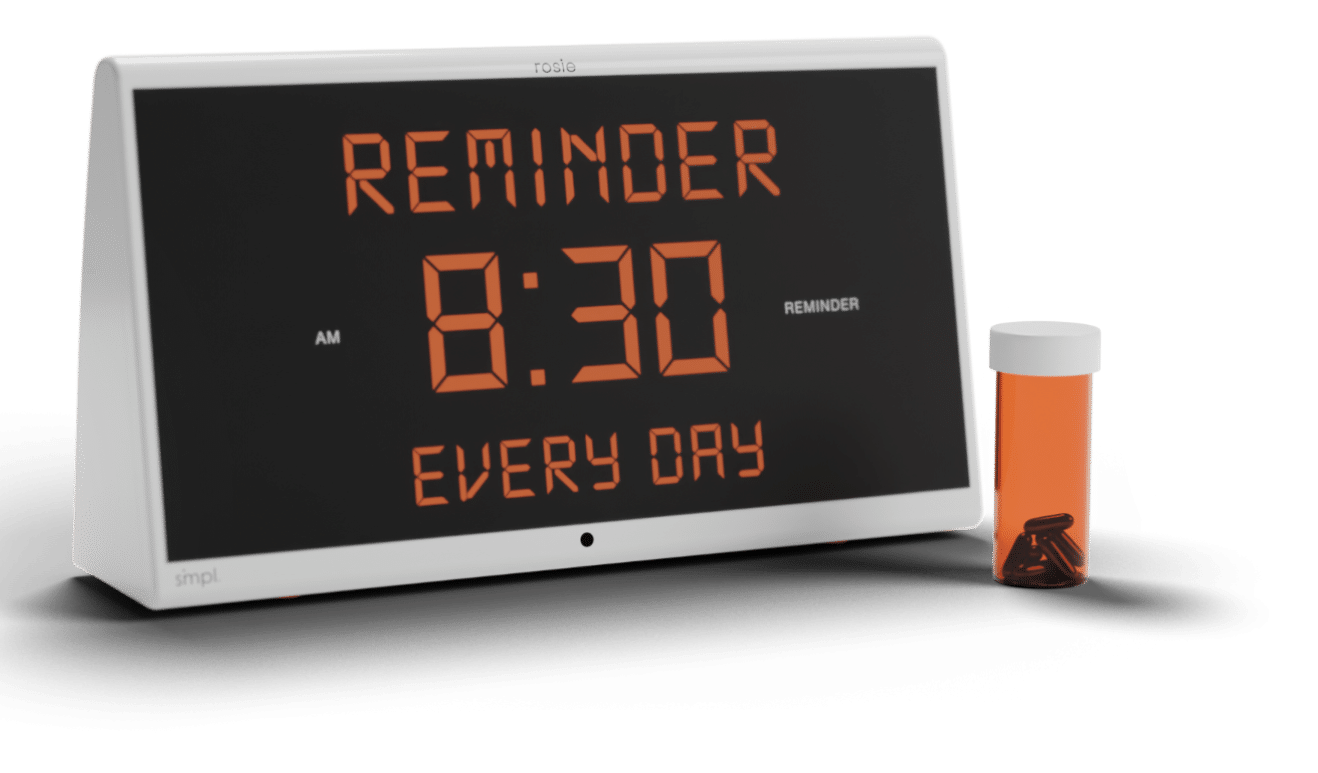 After task is accomplished, press down on Rosie to stop the reminder.
Or simply say this phrase.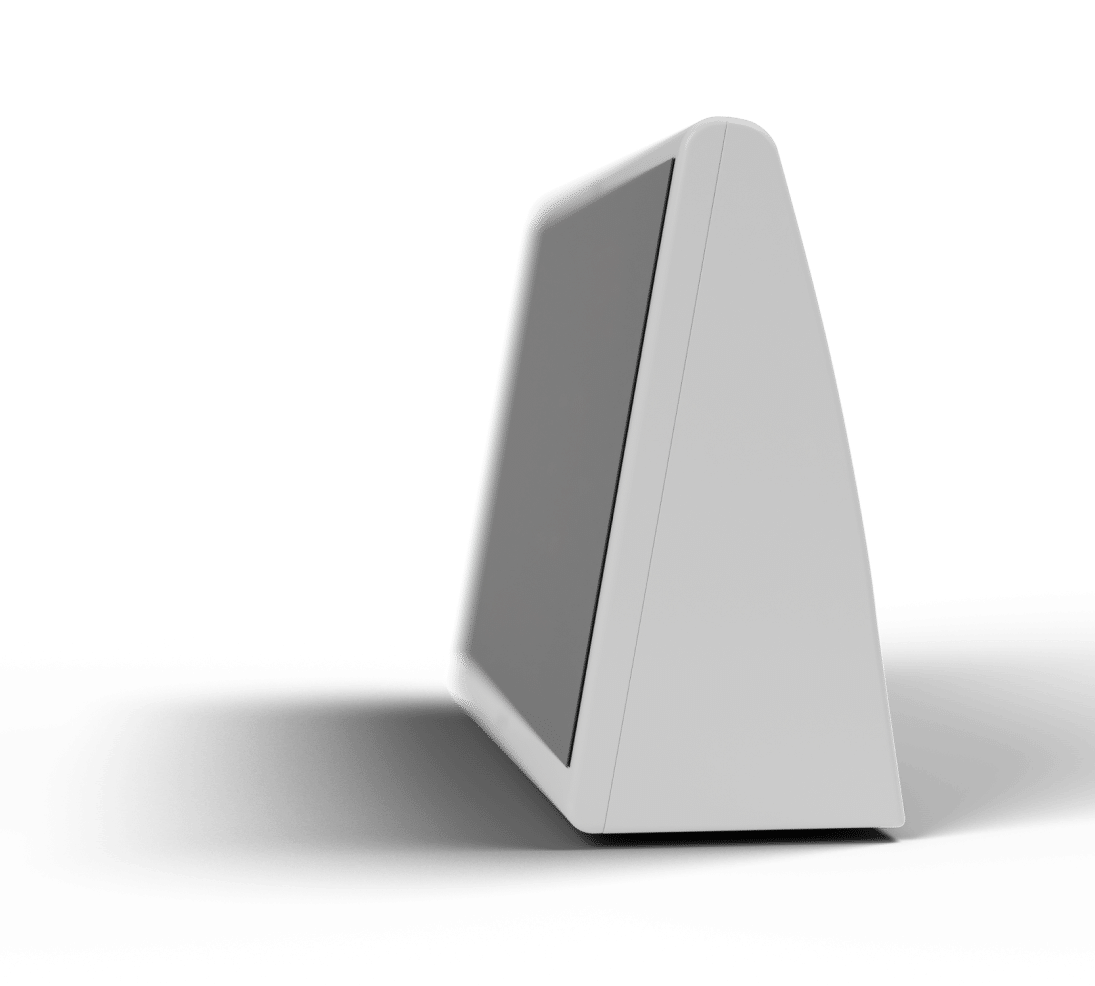 Using your voice, let rosie guide you through setting up new reminders.
Personalized voice reminders
Record up to 25 reminders/messages in the familiar voice of a loved one shown to deliver maximum task compliance.
Plugs into any outlet where the user spends most of their time.
Eliminates frustrations associated with wi-fi and costly recurring monthly fees.
Daily, weekly by date
or annual reminders
Flexible reminder options means you can easily set up reminders for any and all of your loved one's needs. Record reminders for things like doctor appointments, social events, birthdays, meetings or even a nightly "I love you, Mom!" message.
Voice activated
alarm clock
Rosie responds to simple voice commands like "what day is it?", "today's reminders", "reminder off" and more.
Record anyone, in any language. You can even record comforting messages such as "mom I love you, good night."
For the caregiver, Rosie will verbally guide them through setup, programming & recording of reminders. It's that simple.

For the end user, all they have to do is press Rosie down or say "Rosie, stop" to end reminder playback or alarms. That's all. No new, complicated controls to remember.
Choose from three display options to pick the right level of information you or your loved one needs: Time only, Day and Date or Day and Part of Day
Volume and
brightness levels
Now with more options for loudness and brightness for those with hearing or visual impairments.
Rosie plays back reminder/messages even during power outages, but the display turns off.
Rosie has been improving the lives of individuals and their caregivers for nearly a decade.


Hearing reminders in a familiar voice along with Rosie's guided setup makes her the perfect tool to help keep your loved ones on schedule and safer and ease caregiver stress.
Up to 25 voice reminders
6 seconds in any language.
Voice or manual operation.
Internet connection not required. Works offline.
Hi/low volume settings. Alarm on/off switch.
Clock doubles as voice alarm clock.
AC 120v, 60Hz; UL/CSA listed
3AAA battery back-up.
Rosie 2.0, AC 100-240 Volts Adapter, Quick Start
Guide, User Guide, Rosie Commands List, (on
back of Rosie 2.0), Tent Card for quick reference.