SOS/Help Pendant Kit # 58032
Designed for immediate awareness/alerts in an emergency or if any help is needed.
Now caregivers or business owners/managers can stay aware when a caregetter (elder/child/disabled), or a co-worker, needs your help and presses the SOS/Help button and you're close by to help within seconds. 

Bathroom or Stairway Fall Emergency? Press SOS/Help Button.

Need Something? - Press SOS/Help Button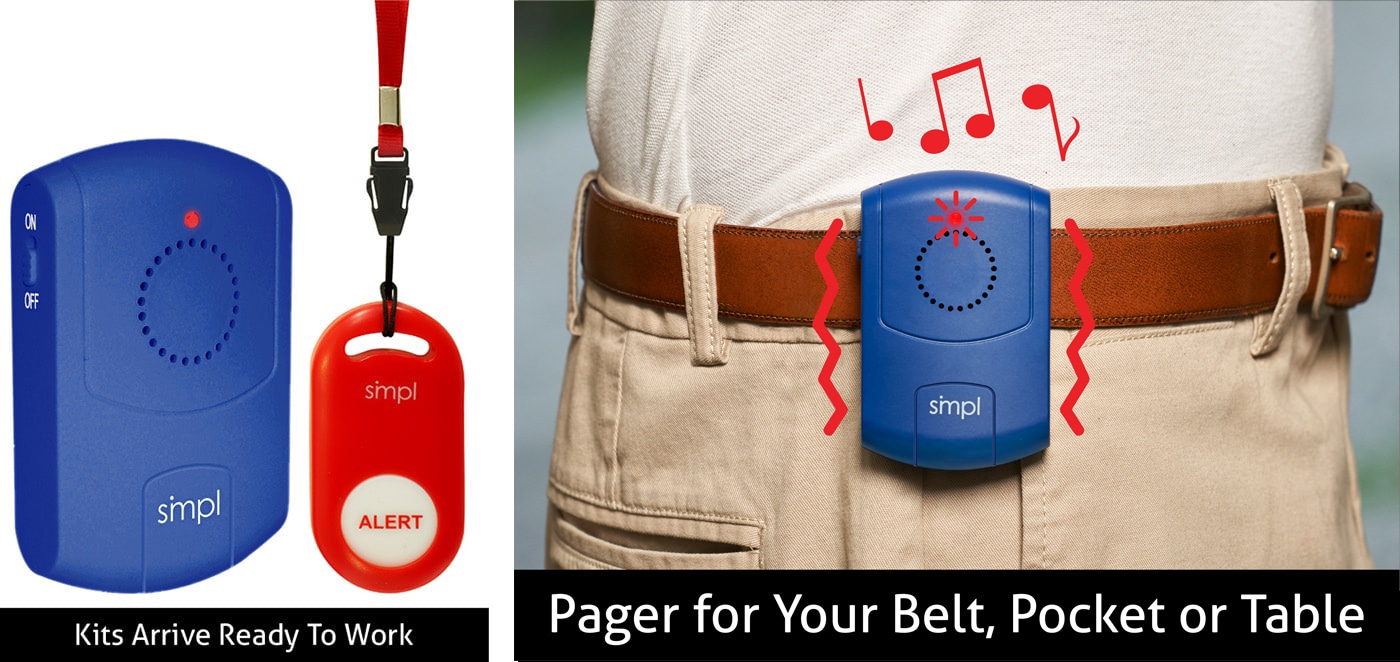 Works Right Out of the Box.
Pressing the Alert button triggers the Pager to sound, vibrate and flash, ensuring the caregiver/manager is notified when busy elsewhere, within 250 ft. of the Sensors. There are dozens of sounds and four volume level options. The Pager can be turned off anytime when not monitoring.